Nathaniel Ray Pickett
PhD candidate, Department of Geography and Atmospheric Sciences, University of Kansas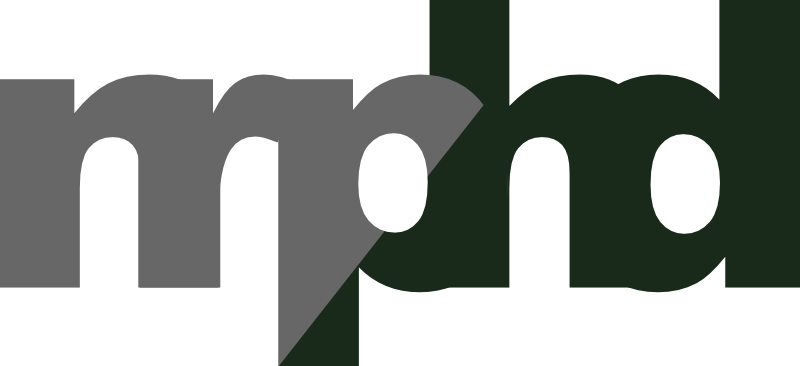 ---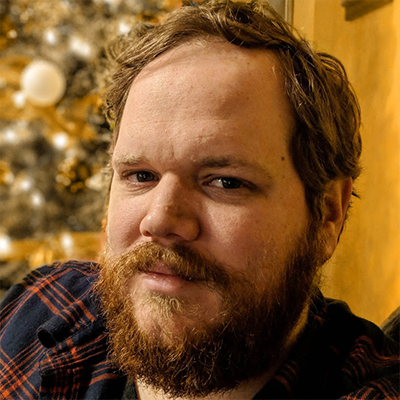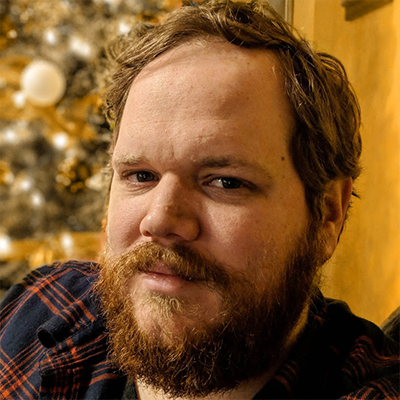 biographical information
I am originally from Southern California, though I have spent considerable time living in the Kansas City area, the Minneapolis-St Paul area, Utah, and in various cities in Ukraine. I recieved my bachelor's degree in history from Brigham Young University in 2009, after which I spent a year as a psychiatric technician at Utah State Hospital. I recieved my M.A. degree in Russian, East European, and Eurasian Studies from the University of Kansas in 2012, with a focus on Ukrainian Studies. After my master's program I moved into the geography PhD program at KU, where I am completing a dissertation involving the application of Science and Technology Studies in a political geography study of the political and social effects of the 1986 Chornobyl nuclear disaster on Ukraine. In 2015-16 I was in Ukraine on a research Fulbright to gather data. I received a graduate certificate in GIS in 2019.
My academic interests generally fall within political geography, including popular geopolitics, border issues, labor organizations, and anti-capitalist systems. I am also interested in STS, using new media in research, critical GIS, urban networks and planning, and geographies of violence.
---
---
courses taught
Physical Geography Lab (GEOG 104) hybrid, spring 2020
Introduction to Cultural Geography (GEOG 370), fall 2019
People, Place, Society (GEOG 102), 11 semesters between fall 2012 and summer 2019
People, Place, Society (GEOG 102) online, fall 2013 and summer 2016
Physical Geography Lab (GEOG 104), spring and summer 2013
Beginning Russian (RUSS 102, 104), fall 2011 and spring 2012
---
grants and fellowships
University Graduate Fellowship, 2018-2019
TRESTLE course transformation grant, 2018
Fulbright for research in Ukraine, 2015-2016
Kollmorgen Fellowship, 2012-13
CREES-FMSO Research Assistantship, spring 2011
---
publications
Peer-reviewed publications:
Minor publications:
"The future of the field: Highlighting graduate student work in Ukrainian Studies," East/West Journal of Ukrainian Studies 6(2): 7-10
Film review: The Babushkas of Chernobyl (2016), The Russian Review, 2017, 76 (3): 553
"The Chornobyl disaster and the end of the Soviet Union," conference proceedings from Kрах радянської імперії, November 2016: 85-92
"Notes from Slavutych: The last nuclear monotown," Toxic News, 3 May 2016
With Shannon O'Lear, John Biersack, and David J. Trimbach, book review: Revenge of Geography by Robert Kaplan, Progress in Human Geography, August 2014
Translation of Boris Moronov, book review: Cамоорганизация российской общественности в последней трети XVIII—начале XX в. by A.C. Tumanova, ed., The Russian Review, 2012, 71 (4): 694-696
---
awards and honors
Doctoral Student Fund research award, 2018
Graduate Scholarly Presentation award, 2018
Hall Center Summer Writing Fellowship, 2017
Palij Book Award for Ukrainian Studies, 2011
---
conference and other presentations
Academic conferences:
Fulbright orientation, 2019: "Regional Expert Sessions: Belarus, Moldova, Ukraine" and "Social Science Research Methods"
ASEEES roundtable, 2018: organized session, "Doing research in post-soviet spaces: reports on recent fieldwork"
AAG, New Orleans, 2018: "Crises of confidence: Biopolitical effects of the Chornobyl disaster on Ukraine"
PGSG, University of New Orleans, 2018: "Opening spaces of dissent: The politics of information control in the aftermath of the Chornobyl disaster on Ukraine"
organized Platforma, a Ukrainian studies graduate student conference, 2017
AAG, Boston, 2017: co-organized session, "Post-soviet biopolitics"
PGSG, Harvard, 2017: "To save a city: Urban-scale geopolitics in Slavutych, Ukraine"
Chornobyl 30th anniversary lecture series hosted by Fulbright Ukraine, 2016: "Legacies and myths: Western perceptions of the Chornobyl disaster"
Aтомна революція: екологія політики, дифузія настроїв, санація свідомості (до 30-річчя аварії на чорнобильській аес) 2016: roundtable discussion
1st International Conference on Nuclear Decomissioning and Environment Recovery 2016
Kрах радянської імперії: анатомія катасрофи, 2016: "The Chornobyl disaster and the end of the Soviet Union"
National Academy of Educational Sciences (Ukraine), 2015: "PhD studies at American universities for graduate students"
AAG, Chicago, 2015: mediated phenomenology, "Stalker (1979), stalker, S.T.A.L.K.E.R., and stalkers"
PGSG, Depaul, 2015: "STS and political geography: Theory and applications"
AAG, Tampa, 2014: "Social fallout"
PGSG, UCLA, 2013: "Revenge of geography?"
AAG, Los Angeles, 2013: panel, "Territorial cleansing topics," "Bangladesh 1971"
AAG, New York, 2012: "Territorial cleansing: A geographical understanding of mass violence"
Lectures, posters, and colloquia
Celebration of Teaching, 2019: "Incorporating interaction and collaboration into Geography 102: People, Place, and Society"
Geography colloquium, 2019: "Social monitoring: The Department of Social Expertise and the evolution of biopolitics in post-Chornobyl Ukraine"
Hall Center workshop, 2018: "Doing research in post-soviet spaces"
CREES brownbag, 2017: "Doing social science research in post-Soviet spaces"
CREES brownbag, 2017: "To save a city: Urban-scale geopolitics in Slavutych, Ukraine"
Geography brownbag, 2016: "Reflections on my fulbright in Ukraine"
Geography colloquium, 2015: "Radioactive research: Fieldwork on a Fulbright"
Geography colloquium, 2013: "Kaplan's Revenge of Geography"
Architecture symposium, 2013: "Global poverty: Alternative approaches"
CREES brownbag, 2012: "Homeland vs. our land: Crimean Tatar identity"
Guest lectures:
"Borders and borderlands in Eastern Europe: A political geography perspective"
"Comic books and popular geopolitics"
"Chornobyl, science, and international politics"
---
---
© 2014-2020 Nathaniel Ray Pickett, built on skeleton